Half term has been manic, as I'm sure every parent can relate to! It's been fun though, as we have been searching for all of the 44 beautifully decorated snowdogs that have been scattered around Brighton in aid of the
Martlets charity
.
Four of them are at Brighton Marina, which includes a large sand sculpture and a David Bowie snowdog.
Whilst we were there, we explored the newly built restaurant area and had some lunch at MOD Pizza. MOD is well-known in America, but there's only two of these restaurants in the UK so far. Three more are about to open which includes a huge three-storey one in London though so I've got a feeling they are going to be quite popular.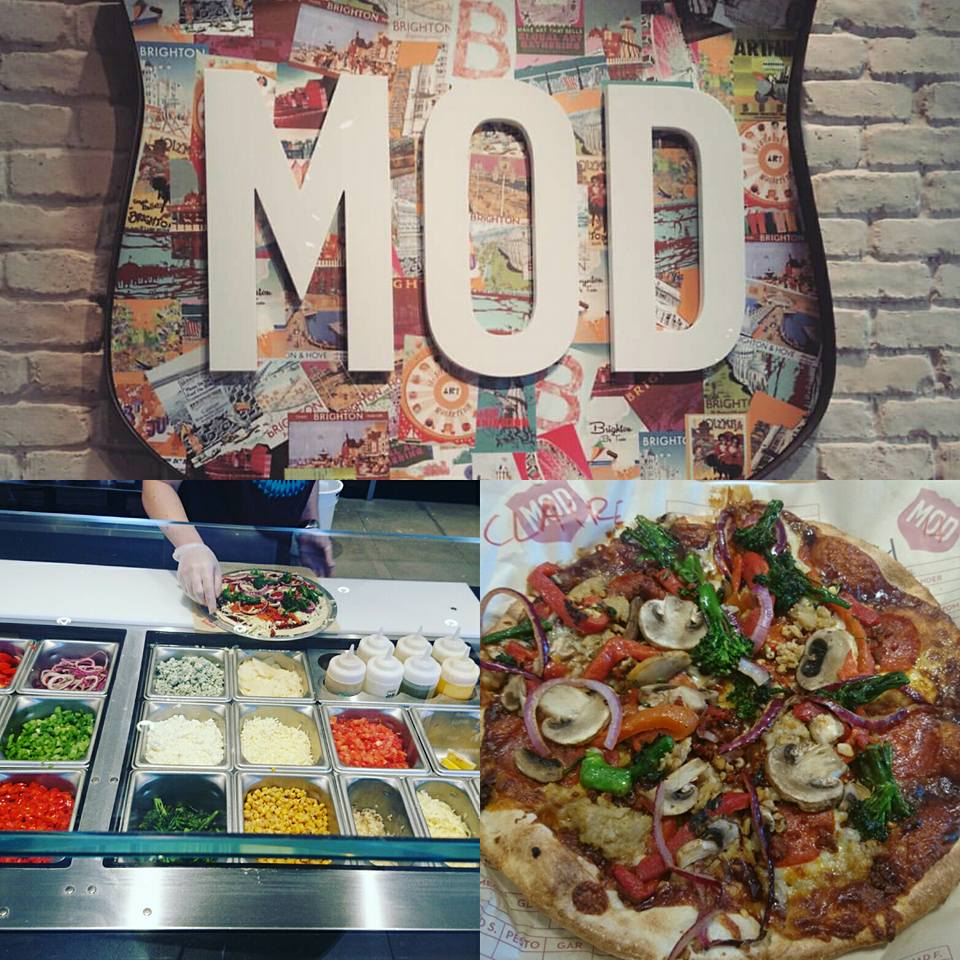 We have quite a few pizza places in Brighton, but this seems unique because you pick every single topping for your meal and you pay a set price. It's like Subway but for pizza, with the same counter display of toppings and sauces, and I think this is fab.
Most restaurants charge extra for individual toppings added to your pizza, so I'm impressed that I can pile on as many or as little toppings as I want and it won't cost any extra.
We had some garlic pizza bread with a ranch sauce and pesto dip on the side- both dips were lovely and I managed to save some to have with my pizza crusts.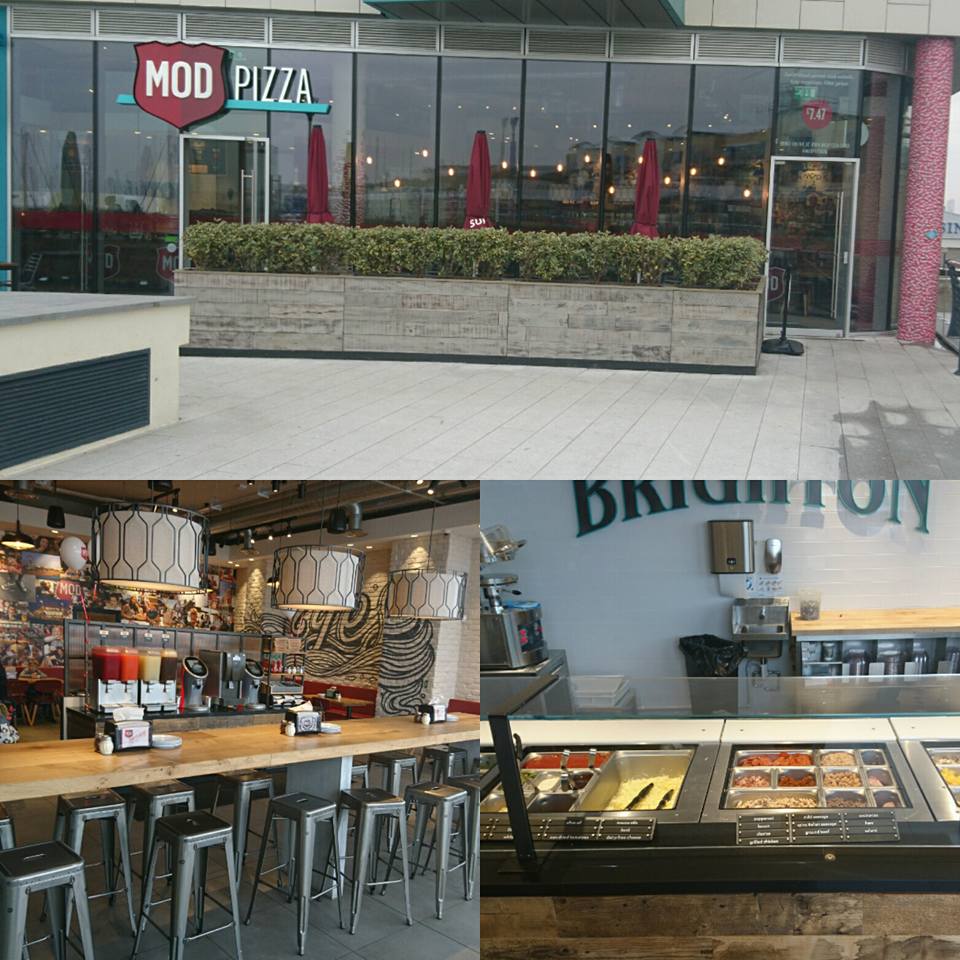 Chunk and Curly enjoyed picking their own toppings, which included a range of meats, cheeses and veg. The tender stem broccoli was one of Chunk's favourites, and I went meat mad trying chorizo, pepperoni and sausage.
MOD also have some gorgeous milkshakes; My sister tried the mint choc, I tried coffee (coffee beans and ice cream are heaven for exhausted parents) and the boys tried the oreo cookie shakes. DELICIOUS. Definitely something I am going to have whenever I'm down the Marina in future.
I was also impressed to hear that they get involved with local charities and regularly do pizza drops to various local groups and organisations. They even gave their first day's takings to the Rockinghorse Appeal when they opened in June this year. I'm considering being cheeky and asking if they want to help me fundraise for my local park so watch this space!
Overall we were impressed with MOD and with my birthday coming up in a couple of weeks I am definitely considering taking the family here as it will avoid the usual fussy eater issues we have when trying to find a place that meets all of our needs.
We were invited to sample the menu for the purpose of this review. No payment was received and all opinions are honest and my own.
Please follow and like us: