My DECHOX Challenge for British Heart Foundation
Chunk recently had heart surgery (yes I will be posting about this when I get time to breathe) and thankfully the heart condition he was born with is something that can be cured.
However I'm very aware that there are still many heart conditions that babies, children and adults have that the health industry have yet to find cures for.
So when I saw one of my friend's announcing she is going to raise money throughout March for the British Heart Foundation I instantly signed myself up too.
The DECHOX Challenge consists of not eating any chocolate for the entire month of March this year. As you are well aware my weight is up and down so much these days, and at the moment it is far too high so this may well help the weight as well as helping BHF so it's not all selfless!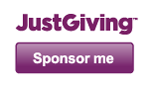 Click on this button to sponsor me
If you have any pennies you could spare to sponsor me, it would be very much appreciated!
If you don't have any money, sign yourself up for the challenge too!